Water Heaters Dallas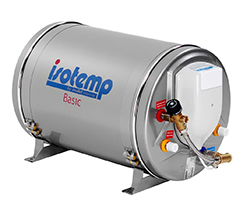 You want to ensure that your family is always supplied with a constant and efficient flow of hot water. Whether you have an old or broken water heater that needs repairs, or you simply want to upgrade to a more efficient unit,our team is ready to get the job done. Water Heaters Installed by Licensed, Highly-Trained Professional Plumbers The life expectancy of the average water heater is about 8 to 12 years. If you find yourself waiting longer and longer for hot water, or if your water heater tank is rusting, leaking, or making gurgling noises, it may be time to consider a replacement. We will guide you through the process of selecting a new hot water heater based on your home's specific needs, to make sure it's the right one for you. Our technicians are courteous and knowledgeable, and will answer any questions you may have before, during, and after a new water heater installation.
We know hot water heaters – all makes and models for your home. You rely on your hot water heater for comfort. Rely on us for honest advice and same day service on your water heaters. A broken water heater makes life uncomfortable. It can be confusing to choose between repair or replacement; electric, gas or tankless models; and water heater capacity. We'll explain all your options. We're a trusted plumber and carry the latest technology, like tankless water heaters and instant hot water dispensers. Tankless water heaters save money because you don't pay to keep heating water you aren't using. If you have a 8-10 year old water heater, replace it and save energy costs.
Yes it is true tankless water heaters can supply your family with endless hot water. Traditional tank type water heaters heat water in the tank and store it until you need it. They have an insulated jacket, but still are constantly loosing the heat. Even if you are not home the tank has to fire up to reheat the constantly cooling water. Tankless only heat the water you use. They are triggered by the the flow of water. When you stop using hot water, they stop costing you money. Not only does this save energy, but the life of the tankless water heater is dictated by how much you use it. A tank water heater works day and night weather you are home or not. From the day you turn it on a tank, it is wearing out. Right away, and in the long run, a tankless water heater will save you money.
Tankless Water Heaters are also known as instant water heaters. These units make sense for homeowners for several reasons. In vacation homes they can be very desirable. Here are some of the main reasons why tankless water heaters make sense as opposed to the traditional water heater. Tankless water heaters conserve energy. Traditional water heaters have a tank that is constantly filled with water. The traditional water heater provides hot water in your home by constantly heating the water in the tank to maintain it at a set temperature. Tankless water heaters work differently. Tankless units heat water by activating a set of coils that become hot when the unit is turned on. As the water passes over the coils, it is heated. The temperature set on the control determines how hot the water will be when it comes out of the tap and, thus, how hot the coils become and how quickly the water moves across the coils. Tankless water heaters conserve energy by only heating the amount of water needed at a given moment and by heating the water only when it is needed.
Our mission is to provide 100% customer satisfaction. Our plumbers specialize in prompt, professional service for leaking pipes, blown water heaters, and unstoppable clogs. We operate the best stocked trucks, an efficiency that saves the customer time and money. An efficient plumbing system in your home ensures good health for everyone and goes a long way in protecting the environment. A knowledgeable plumber makes sure the plumbing is as efficient as can be.